(本文刊發于《中國經濟周刊》2019年第8期)
CEW Editorial
P03| Watch out for "blowout" in financing of housing enterprises
Cover Story
P14| The Second Belt and Road Forum for International Cooperation: open, inclusive initiative builds road toward prosperity
Special Report
P36| The First Green Water and Green Mountain Forum Conghua Conference was held to explore the realization of green development in green water and green mountains
P48| The view of political achievement "Better die by poison than by poverty" should come to the end
People
P52| Li Jinyuan, the godfather of direct sales, disappeared for more than 100 days
P55| Who will succeed Foxconn when Gou runs to the next stop?
Macro&Policy
P58| Will the new spirit of the National Development and Reform Commission increase the number of integral settlers in Beijing?
P61| Jilin Baicheng Statistical Counterfeiting is too bad!
Finance&Capital
P64| Two founders of 360 divorce decently
P69| How did the richest woman in China turn her losses into profits in the past?
P71| Taihe Group's "No. 1 recapture plan" for volume at price
P74| Cedar Holdings: When others are panic, we are greedy
P76| How much does education make? The net profit margins of these three companies exceed those of Maotai!
Industry&Company
P78| Jingdong cross the ridge
P81| Does "Avengers Alliance 4" not warm up Chinese movies?
P84| Why can't the world's retail giants succeed Ma Yun and Liu Qiangdong?
P86| Biguiyuan's robot ambition
P89| Why do Ali and Tencent look at it at the same time?
P91| Survey on sequelae of "bicycle cemetery"
Region&City
P94| Why the first quarter of Changsha real estate market "ice and fire days"
Opinions
P97| What's new about the MLF operation of the central bank?
P98| Some suggestions on strengthening the management of local medium-term financial planning
Column
P100| Conception of industrial distribution adjustment in Guangzhou City not fully realized
P102| There is a kind of devil called loss of business reputation.
P104| Can Shenzhen become a global economic center?
P108| Fake divorce to buy a house? More expensive!
Reading
P110| Luo Zhenyu: 10 reasons for recommending "Moses takes you to play mind map"
---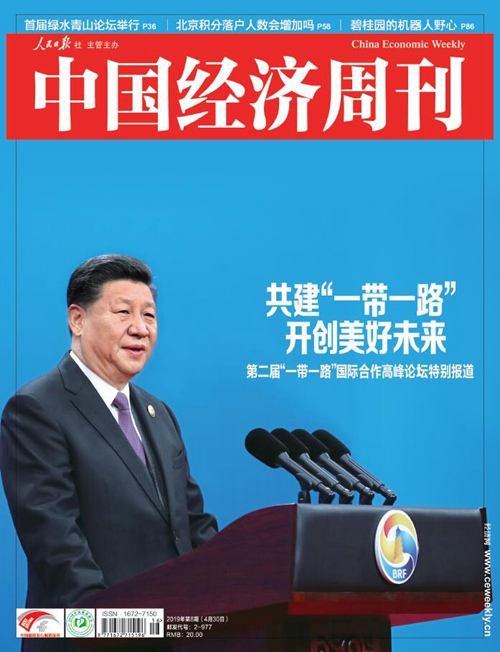 2019年第8期《中國經濟周刊》封面